Our dive & water sports center is conveniently located at the end of the jetty with easy access to our magnificent house reef. It features a camera room, a personal equipment storage area, an in‐ and outdoor relaxing area, a small shop section for souvenirs, 4 fresh water wash basins, cold showers and toilets.
The water sports center is the base for all your activities on and in the water around Kusu Island. Whether it's snorkelling at our enchanting house reef, a diving trip with one of our boats and our qualified guides or a discovery tour with a traditional wooden kayak: Here all ocean lovers get their money's worth.
Ask our friendly staff and they serve chilled drinks and snacks. When joining our boat trips, we provide you with your personal water bottle and towels for the day. A limited amount of snorkelling and diving rental equipment is available. Kindly reserve the required equipment at time of booking.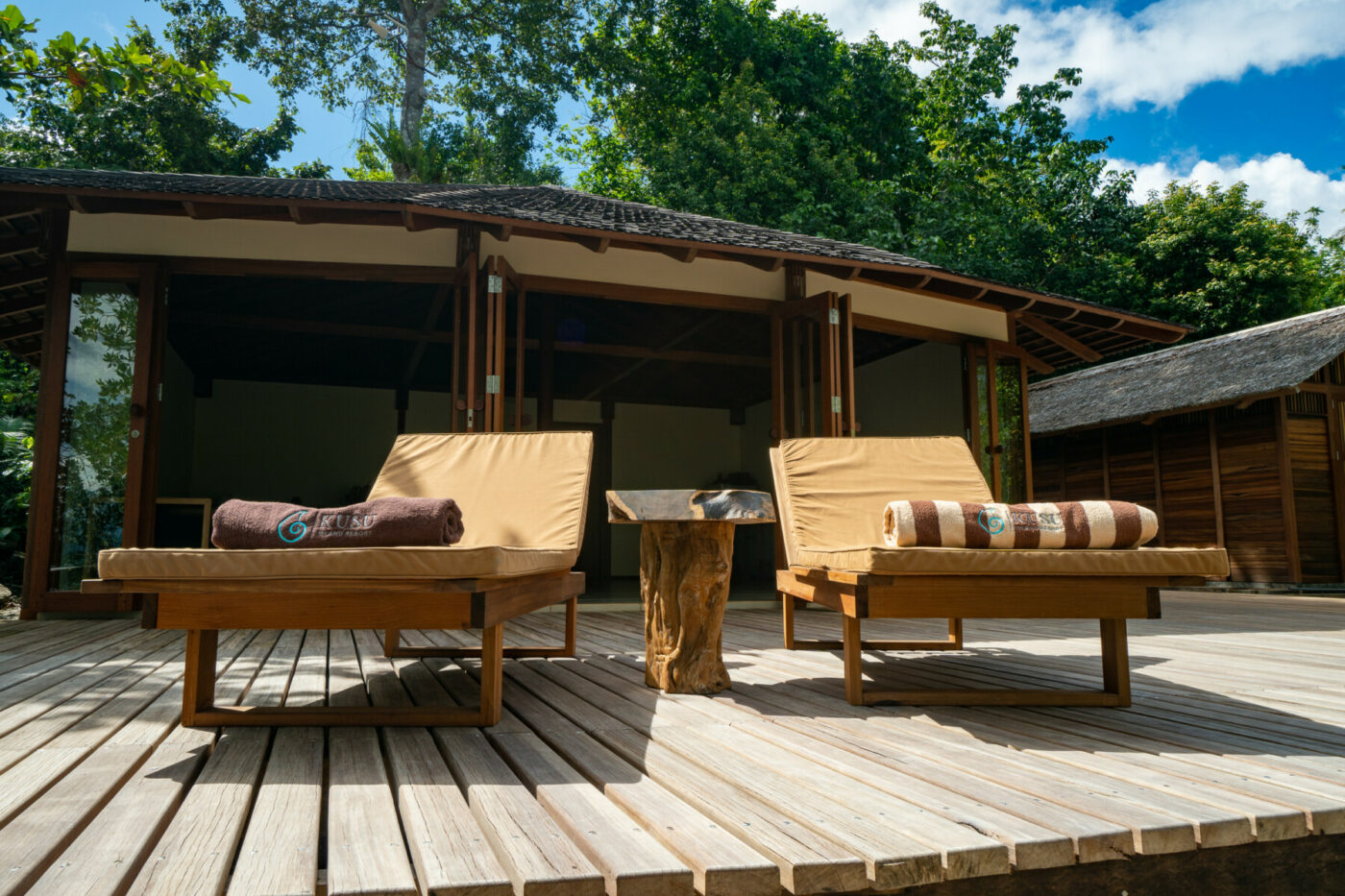 Dive Courses are available on request. To ensure our dive instructors are available please inform us at time of booking which course you would like to take. Additionally, we do offer kayaking in local wooden boats which is a truly unique experience.
Apart from diving, our guests can choose from a range of other attractive activities: snorkeling, free-diving, diving courses, traditional kayak tours, land excursions as well as massages and wellness treatments.