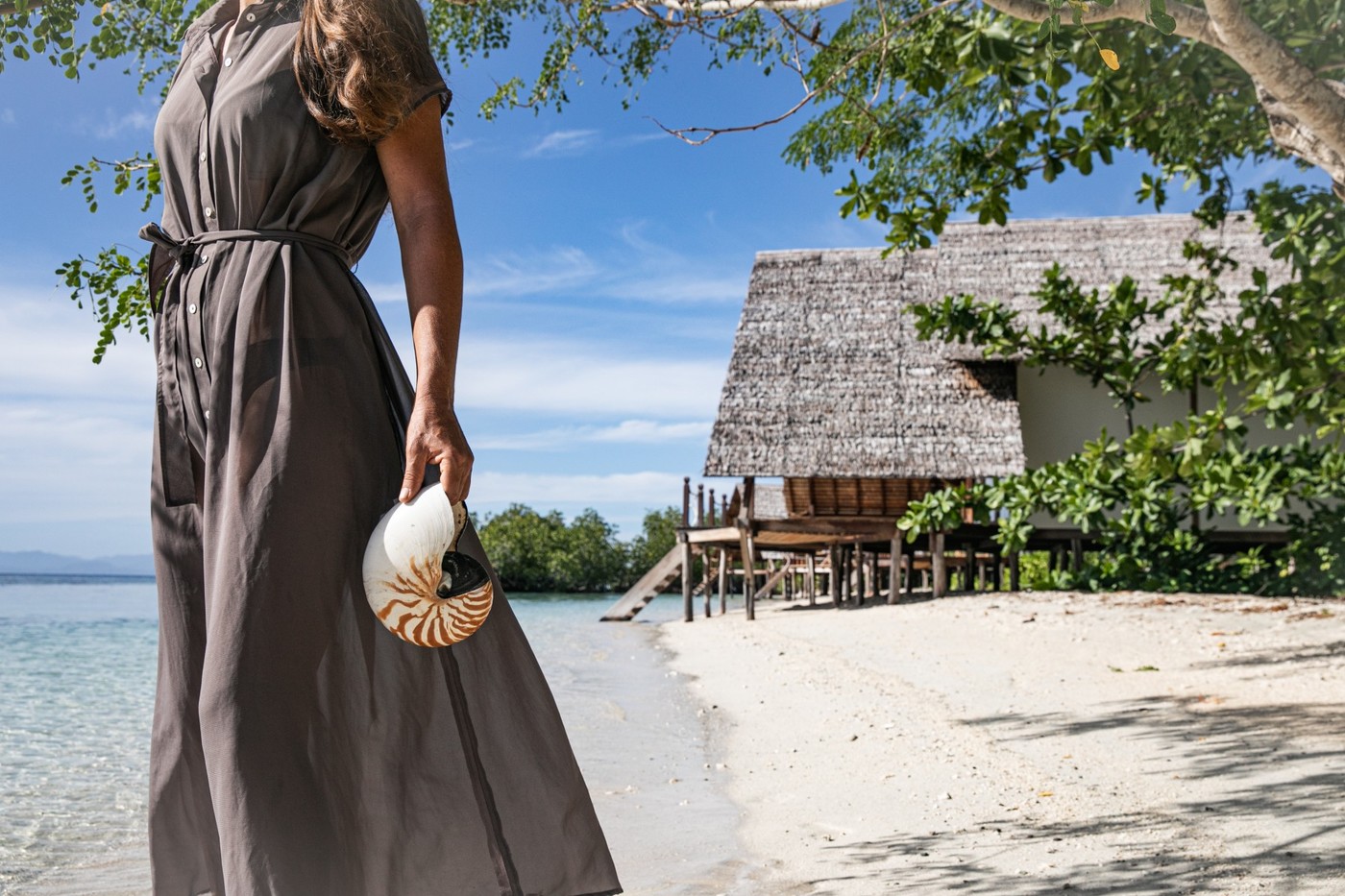 Where Luxury Meets Nature.
Kusu Island Resort blends into the natural beauty of a remote Indonesian island and offers high-quality service. Dive into unforgettable holidays. Visit Kusu Island Resort, a unique opportunity to enjoy one of the few remaining paradises in the world.
With its magnificent white sandy beaches, lush rain forest, beautiful water mangroves as well as an astonishing variety of tropical birds and marine wildlife, Kusu Island Resort will leave you in awe. We provide our guests with an amazing and unforgettable holiday experience through excellent service and world class diving.

KUSU ISLAND RESORT EXPERIENCE
★★★★★
The resort consists of 8 luxurious Ocean Villas, each with their own private access to the beach. Nestled between mangroves and coral reefs, enjoy the handcrafted Ocean Villas on your sunny terrace and get a sense of private nature.
★
Stroll along the sandy beaches and take in the beautiful ocean view, take a hike up the grassy hill and enjoy an amazing view of the surrounding islands or explore the rain forest and mangroves where you can find and monitor butterflies, endemic birds, lizards and other amazing animals.
★
Go for a swim, snorkel or dive in the crystal-clear waters surrounding our beautiful island. Experience one of the world's most pristine and diverse coral reefs – you will encounter an unbelievable amount of colourful reef fish, baby sharks and sea turtles. Kusu Island Resort offers a variety of activities and excursions.
★
Indulge yourself with local food in our restaurant directly by the sea. Savour Asian and international cuisine or enjoy a cocktail while watching the sun set behind the majestic rain forest.
★
Kusu Island Resort is the new luxurious retreat in South Halmahera, Indonesia. It's a tropical paradise for water sports enthusiasts and beach lovers alike. In the heart of the Coral Triangle the reefs surrounding Kusu Island are virtually untouched and are bristling with marine life.