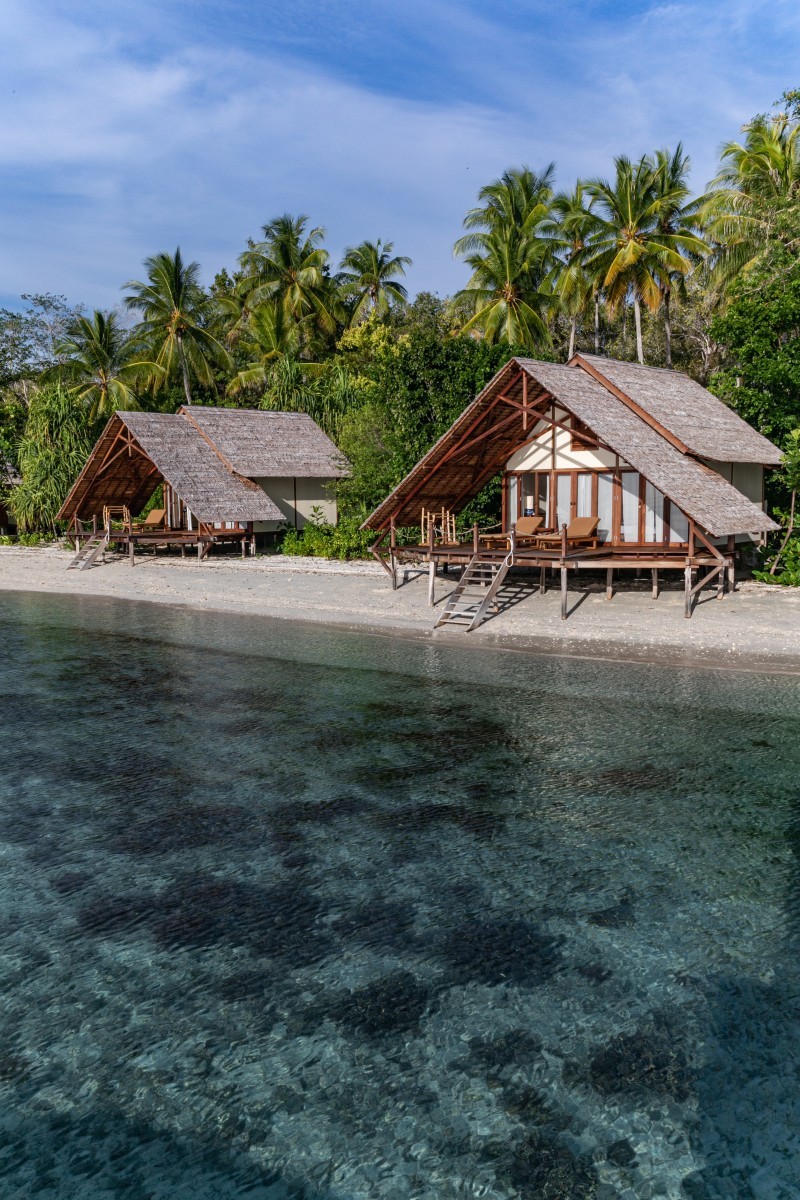 IF YOU FOCUS ON THE ESSENTIALS, YOU WILL ALWAYS DISCOVER NEW THINGS!
Kusu Island is located in South Halmahera, Indonesia and is a tropical paradise for water sports enthusiasts and nature lovers alike. Kusu Island Resort is the most luxurious and exclusive Dive and Holiday Resort in this region.
We are located in the heart of the Coral Triangle, which is recognized as the global centre of marine biodiversity, and the reefs surrounding Kusu Island are virtually untouched and bristling with marine life. On our tranquil secluded island, we provide our guests with an amazing and unforgettable holiday experience through excellent service, world class diving and much more.
Nature lovers can explore the island's rainforest and mangroves where you can find and monitor butterflies, numerous bird species, wild chickens, lizards and other amazing animals.
Although Kusu Island is in a remote area, it is easily accessible. International flights to Jakarta or Manado connect via Ternate to Labuha where we welcome you. A 20 minute car ride and 40 minutes on our speed boat will bring you to our resort.
Once you are here our friendly staff will serve you a delicious welcome drink before guiding you to your luxurious Ocean Villa.
The Resort consists of 8 luxurious Ocean Villas, a restaurant, a water sports centre, 2 jetties and several utility and supply buildings.
Treat yourself to a relaxing time out with our professional spa and wellness offers – either in the privacy of your room or on your spacious deck.