Indonesia with more than 17.000 islands hosts the most diverse marine life on earth. Kusu Island is located in the heart of the Coral Triangle in South Halmahera, which boasts over 3.000 fish species and 600 coral species. Not only is the island surrounded by miles of pristine colourful reefs teeming with marine life, it is also located inside a 5-mile marine protection zone.

There are many well-known dive destinations around the globe. What sets Kusu Island apart is its exclusivity. Marvel at newly discovered, spectacular and undamaged reefs, with no other divers for miles and dive sites right at the island's doorstep.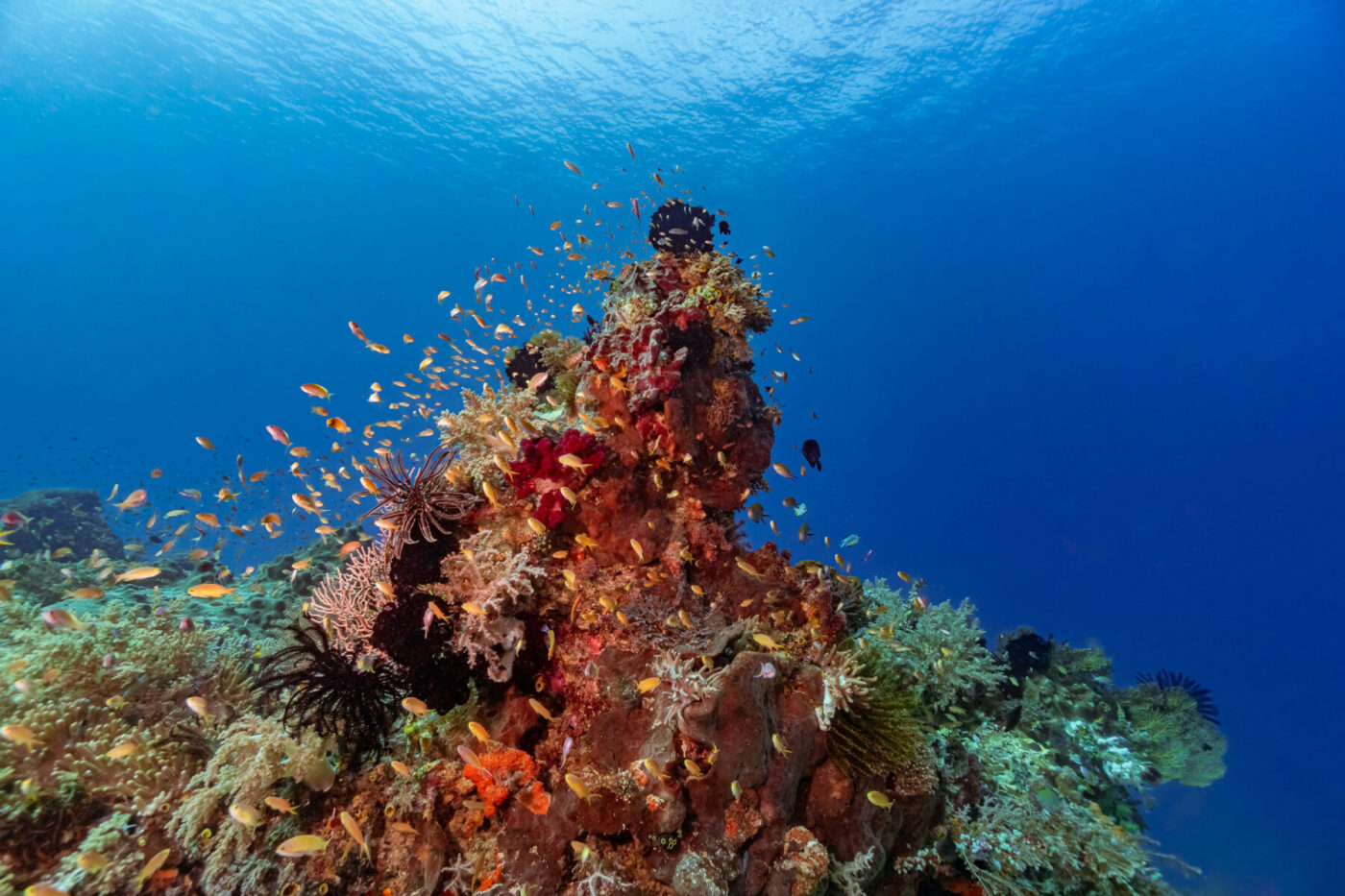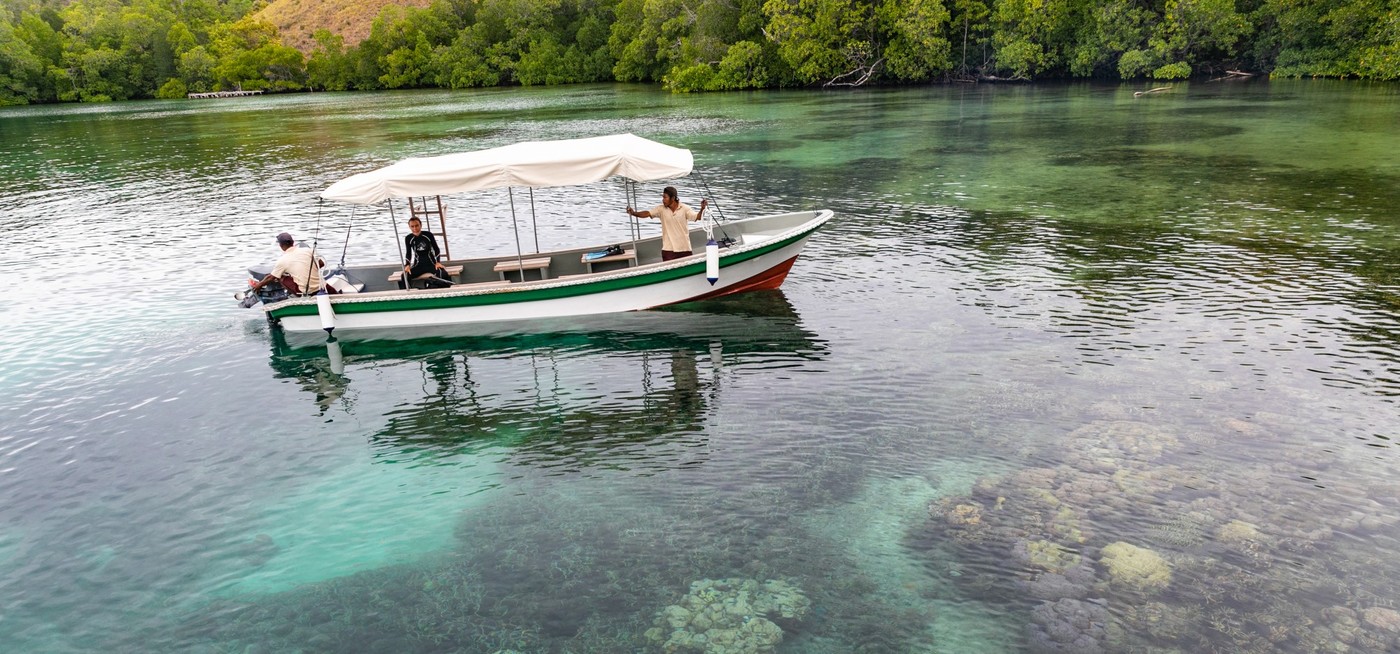 The reefs surrounding Kusu Island are virtually untouched and bristling with marine life. Only a few fortunate divers have been able to enjoy this pristine underwater jewel yet. On our tranquil secluded island, we will provide our guests with an amazing and unforgettable holiday experience through excellent service, world class diving and much more.
With plenty of spectacular dive sites to choose from for all experience levels, Kusu Island is a diver's dream come true.
Pulau Kusu, as Kusu Island is called in the local language, is surrounded by a dazzling fringing reef. Recently, the government introduced a 5-mile marine protection zone around Pulau Kusu and the neighbouring islands. Commercial fishing boats are not allowed to enter the area.
Inside this protected area, the amazing underwater world offers everything one can imagine: from big fish like tunas, dolphins, whales, mantas and sharks to large schools of fish down to macro critters like pygmy seahorses. The reefs are teeming with life and host hard coral gardens, lush colourful soft corals and gorgonians. The seascape offers walls, slopes, caverns, caves, overhangs, sea grass beds and underwater pinnacles.
Experienced divers can enjoy adrenaline-filled drift dives, while relaxing dives on coral gardens teeming with reef fish are for all divers to appreciate. This underwater heaven is a paradise for underwater photographers, videographers and free divers. At least 40 known dive and snorkelling sites can be reached in less than 15 minutes, many of them located directly along the fringing reef of Pulau Kusu.